Laundry Solutions That Work for You
RAM Laundry is proud to offer a range of equipment service plans based on your needs. From coin-op and mobile payment solutions to laundry room and in-unit machine service, we can help you find the right fit for any property.
Which option best applies to your laundry room?
Full Service Vendor Programs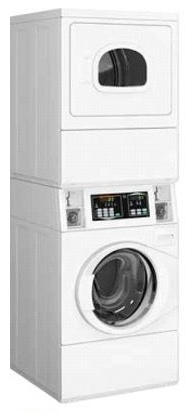 Running a profitable laundry room is easy with our full service vendor programs. There's no equipment to buy, no unexpected repair bills, no coin collection hassles, and–best of all–no service calls.
All of our vendor programs include:
high quality, commercial-grade Speed Queen washers and dryers installed
your choice of payment options including coin-op, smart card or PayRange mobile
monthly equipment maintenance and on-demand service calls at no additional charge
short and long term contract options
A RAM Laundry full service vendor program is great for property owners or managers who want without the hassle of managing service, repair, and collections. Our professional technicians can handle service calls promptly with the expertise to get your machines repaired with minimal downtime.
When time is money, invest wisely. Let RAM Laundry take care of your laundry room.
"We have worked with RAM laundry for several years…the technicians have been very responsive to repair calls, and will work with you in a fair and honest way!"
Denise
Did you know that you can lease a commercial-grade washer and dryer?
Absolutely! Instead of buying new equipment, a lease contract with RAM Laundry allows you the flexibility to offer laundry rooms or in-unity laundry options without spending more time on service & repair. 
Benefits of leasing include:
low monthly payments eliminate variable expenses
on-demand service calls at no additional charge
service calls scheduled directly with tenants and property managers
options to collect your own revenue
When you lease washers and dryers from RAM Laundry you get the comfort of knowing that when your machine breaks down…you are covered and service is on the way!
Having clean and attractive laundry equipment on your property is a huge selling point for signing a lease with a potential tenant. Homeowners and realtors can also offer a laundry lease contract to prospective buyers.
Take advantage of priceless peace of mind knowing that your laundry equipment is maintained by RAM Laundry! 

When you buy Speed Queen …You are buying the industry best. When you work with RAM Laundry, you can get the best product lines and technology on the market today, PLUS a local, family owned operator who cares about you, your buildings and your tenants!   Joe Hermes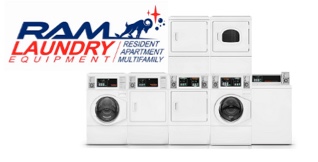 Have the time and desire to run your own laundry room? Don't see the benefit in leasing with service coverage… No Sweat!
As a factory-direct Speed Queen operator, RAM Laundry will give you a variety of options on Speed Queen commercial grade laundry equipment. Equipment and technology that is truly designed for professional resident, apartment and multifamily use.
See the Speed Queen Vs Maytag difference in this serviceman based video.
We can help with installation and parts along the way!
If you're ready to get started, fill out the form below. For questions about what option is the best fit for your laundry room, email us at ramlaundryequipment@gmail.com or call (309) 431-1726.

RAM Laundry Equipment
205 South Lee Street Bloomington, IL 61701 info@ramlaundry.com
(309) 431-1726
Business Hours: Monday-Friday 8am-4:30pm