About RAM Laundry Equipment, INC.
Located in central Illinois, RAM Laundry Equipment has a lot to offer the multifamily laundry needs of the Midwest. RAM (Resident-Apartment-Multifamily) Laundry Equipment, focuses on providing full service laundry equipment sales, leasing and rentals to a variety of customers such as property management companies, universities, housing authorities, condo associations, hotels, fire departments, retirement communities and many others. Read more about online casino.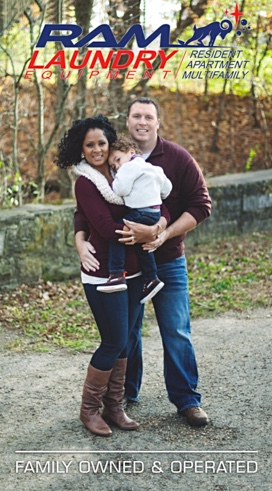 As an energetic and growing route laundry company, owners Joe and Edi Hermes have a singular focus when it comes to their business.
The Power of the Small Local Operator IS BACK!
The smaller local owner operators for laundry equipment in commercial applications was what originally started this industry. A solution to the simple problem that buildings needed a way to provide laundry equipment for their tenants. In the last few decades, these smaller operators have been phased out or bought out by large national conglomerates whom by their very nature cannot provide quality service to their customers. It is time to get this laundry service business back to the way it should be… Better service, clean and working machines with a focus on tenant satisfaction! After all, without the tenants, there would be no one to do laundry. It's time to upgrade your laundry equipment and your laundry company!
"We want to focus on providing quick, reliable and quality service. We utilize the best commercial equipment and go the extra mile for our customers."
Joe Hermes

We choose to sell the premium Speed Queen brand washers and dryers for very distinctive reasons. Alliance is operated in Ripon Wisconsin right here in the USA and is the manufacture of Speed Queen products. The company stands behind their washers and dryers as well as the companies who sell them. They are truly commercial grade machines and unmatched and out perform virtually every comparison with the household name brands who dabble in the commercial products. Pound for Pound dry weight comparisons against the competitors coupled with the lasting performance proves this true time and time again. They are the original commercial washers and dryers, still the industry leader and they are still built to last!
RAM Laundry offers FREE laundry contract review and laundry room planning services for property owners and managers. Contact us using the form below or call (309) 431-1726 to schedule your appointment.

RAM Laundry Equipment
205 South Lee Street
Bloomington, IL 61701
info@ramlaundry.com
(309) 431-1726
Business Hours: Monday-Friday 8am-4:30pm